SYDNEY, AU, May 15, 2023 – (ACN Newswire via SEAPRWire.com) – BLUETTI is releasing its latest mobile power station – AC180 – in Australia on May 15, 12:00 pm (AEST).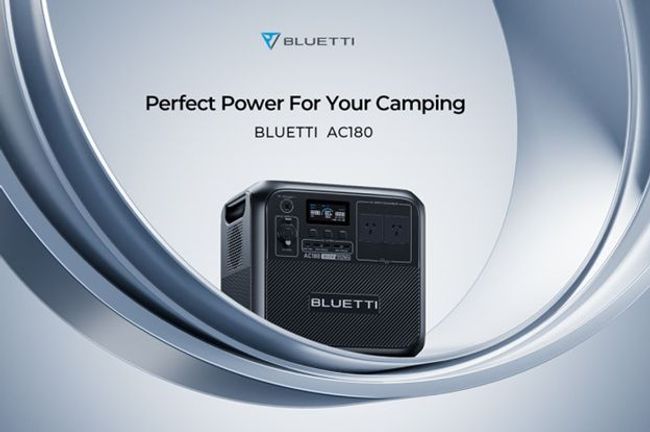 BLUETTI AC180 Release
With enhancements all around, including a 1,440W super-fast charging rate, 1,800W continuous AC power, and up to 2,700W lifting power, BLUETTI AC180 is built to be the emergency backup at home and a reliable energy solution for outdoors.
The advanced bi-directional inverter feature and smaller battery pack make the new AC180 significantly way more portable than the existing models – AC200P and AC200MAX, two of BLUETTI's remarkable models that have won the hearts of numerous customers.
BLUETTI AC180 comes with a creative imagination compared to its predecessors.
https://www.acnnewswire.com/docs/Multimedia/20230515.BLUETTI.Table.jpg
Besides, AC180 is designed for easier portability, plus the following characteristics make it special.
Constant Power On the Road
The versatility makes BLUETTI AC180 an exciting release for outdoor enthusiasts who enjoy summertime journeys. AC180 can be charged up from 0 to 80% within 45mins under the 1,440W highly efficient charging speed. With only one single charge, it's capable to power all day long with a 1,152Wh capacity.
Sustainable Solar Is Available
As long as the sun shines, solar energy will always be available due to the perfect combination of AC180 and BLUETTI solar panels. AC180 allows a max 500W solar input to be fully charged up in 2.8-3.3 hours by prime sunshine, which deeply extends camping happiness.
Unleash Indoor/Outdoor Possibilities
Equipped with a 1,800W pure sine wave inverter, AC180 can run heating devices less than 2,700W with the Power Lifting Mode. Beyond that, power conversion is just in a blink with seamless UPS function, helping avoid data loss and computer hardware damage.
Price & Availability
The highly anticipated BLUETTI AC180 will be launched on May 15 at 12:00 pm (AEST), with an exclusive debut offer until May 31, making it the most cost-effective option among similar competitors.
For more information, please visit BLUETTI online at https://www.bluettipower.com.au/.
Contact Information
Amanda Yan
Integrated Marketing for BLUETTI
pr@bluetti.com
+8615013559696
SOURCE: BLUETTI ENERGY PTY LTD
Copyright 2023 ACN Newswire. All rights reserved. (via SEAPRWire)